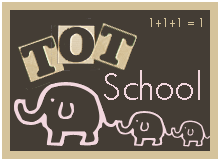 This week in Tot School:
We worked on the letter D. We added to our alphabet book and our lower case pipe cleaner letters.
Crumpet's dinosaurs decorated the D's. Oh, how he loves painting with his toys!
We made Dog biscuits for our letter D baking project. The dog is very pleased!
We went blueberry picking and made pies this week. Crumpet loved picking the berries, and for now, he's willing to eat blueberries (something he would not eat before the adventure).