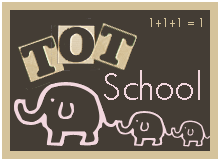 This week in Tot School:
Crumpet has been having trouble with the difference between E and F so we did them together this week. We put googly eyes on the E's and flower stickers on the F's. (The laminator didn't really like the googly eyes!)
We made this elephant out of an E. ("Our Crafts N Things")
We made letters out of popsicle sticks and playdoh.
We painted with feathers. This didn't work as well as I hoped, but it was fun.
We practiced matching upper and lower case letters using these eggs. ("Adventures of a Flake")
We used a pre-K workbook and went hunting for E's.
We matched Easter egg cards.
We worked on organizing colors by shade from lightest to darkest. (
Mommy, Teach Me!
) We did this using paint cards from Walmart. Crumpet had no trouble with the lightest and darkest, but he had some difficulty with the shades in between.
We've been raising butterflies for the past couple of weeks, and they emerged from their chrysalides this week! This was a really neat project. For more info, check my other blog postings.